Let's make watermelon juice! It's refreshing, healthy and hydrating!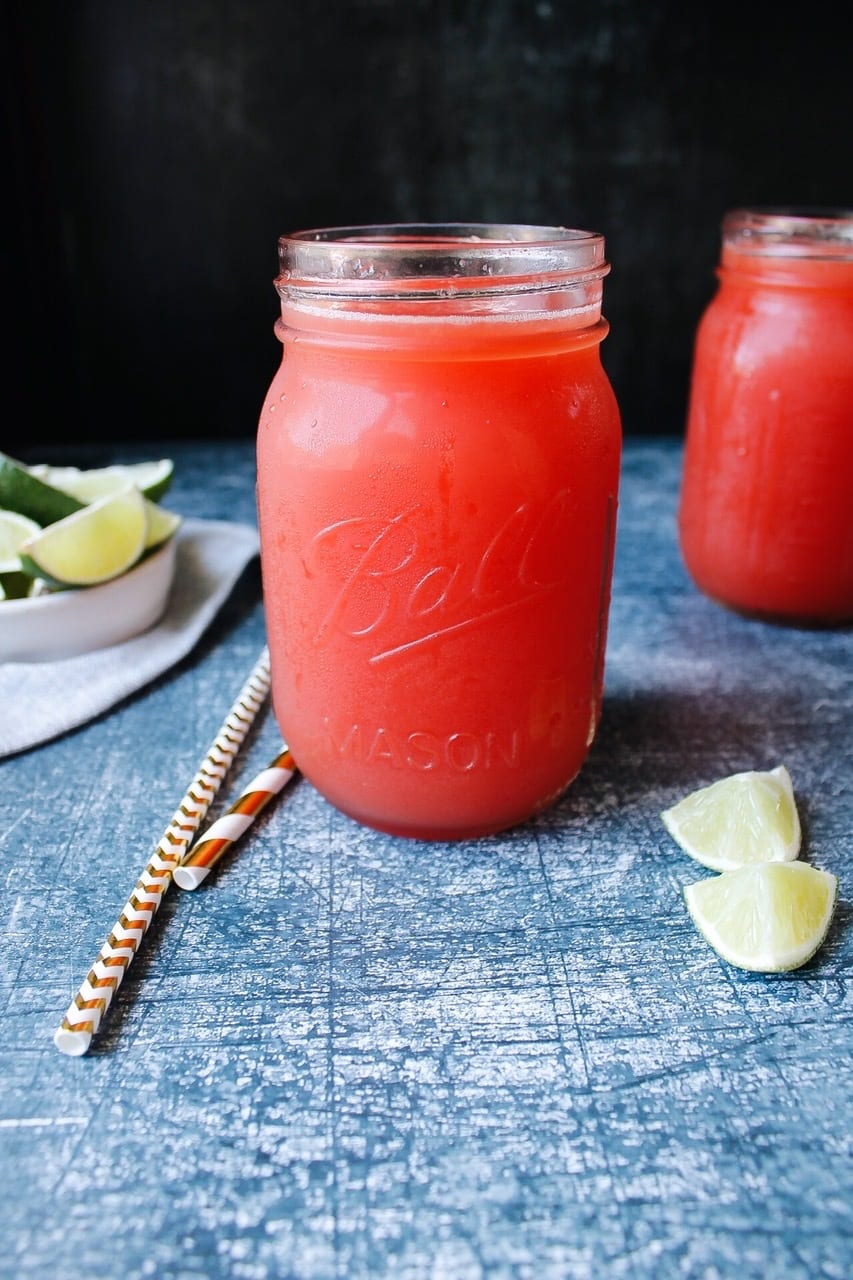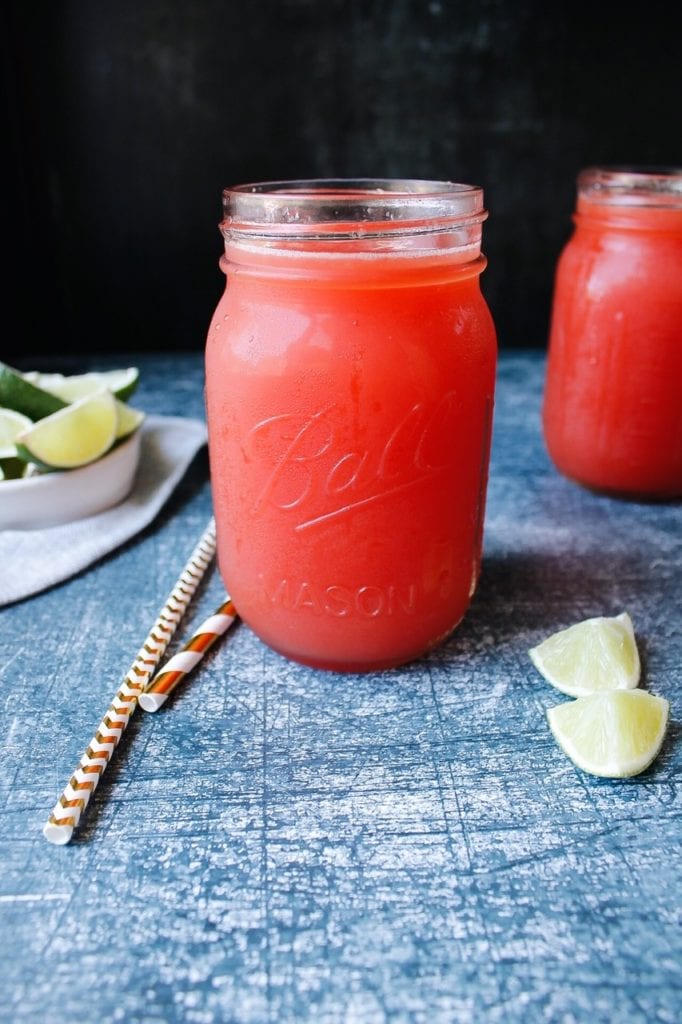 Homemade watermelon juice is the perfect summer drink! It's so refreshing, hydrating and just so simple to make. It's a great save if a watermelon is mealy or past it's prime too. I like to add lime but that's optional. I also love to add some club soda for a little fizz!
Have you ever had the watermelon water you can buy in stores? Spelled like WTRMLN WTR. Well this is basically that, but way fresher and better. I love watermelon and during the summer months I like to have this watermelon juice around all the time. It just cuts through the heat in a way that regular water doesn't.
Ingredients for homemade watermelon juice
That's really all you need to make watermelon juice. It's that simple! Watermelon is already well, watery. It contains plenty of liquid and can go straight into the blender without any added water.
Let's make it!
Watermelon juice
Cut watermelon into cubes, then blend until fully liquified.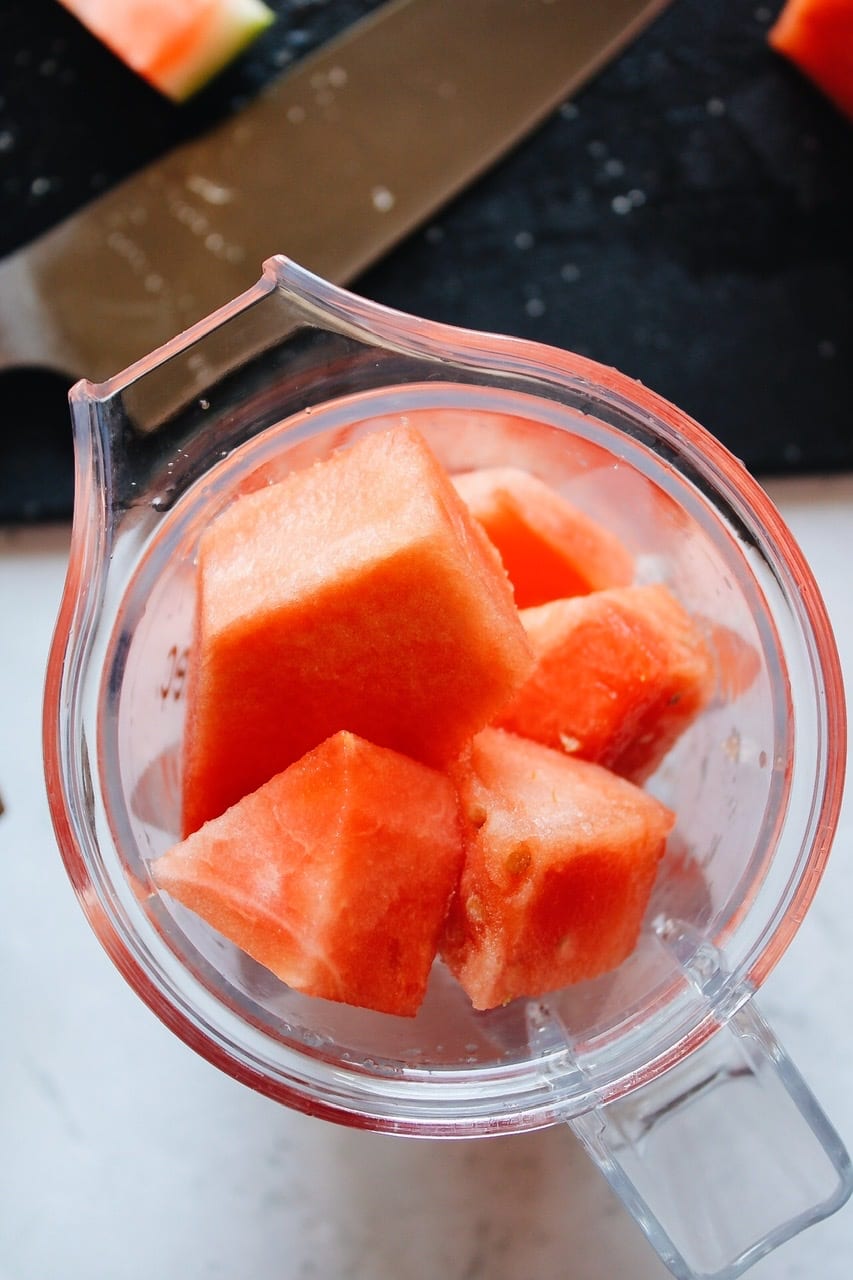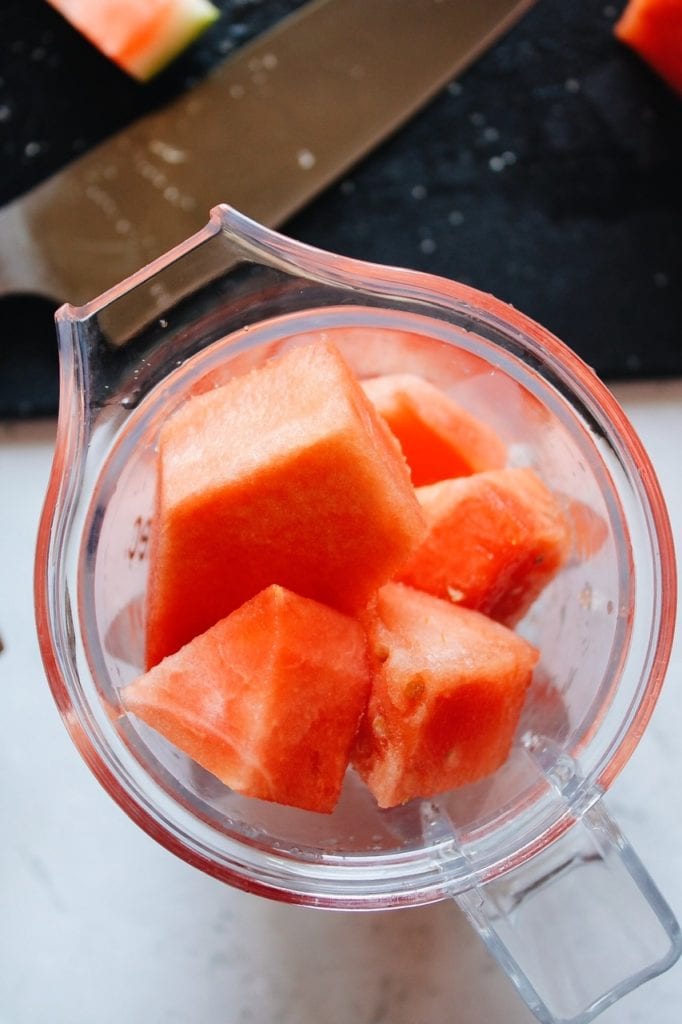 Next strain out the pulp for pulp-free watermelon juice. Use the back of a spoon to get all of the liquid through the strainer quickly.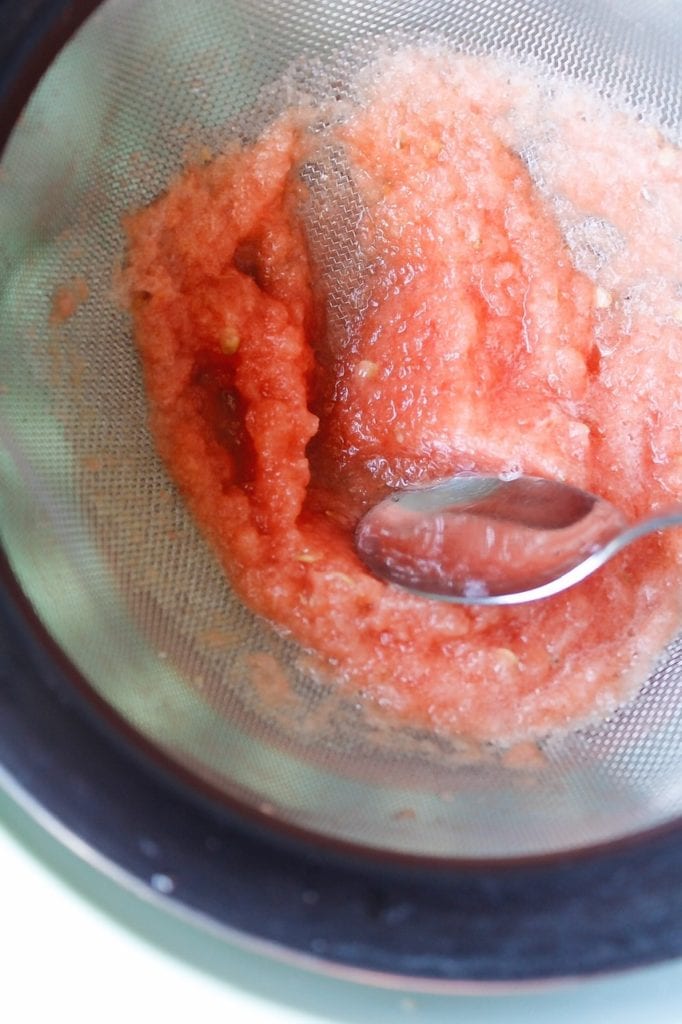 Pour the watermelon juice into jars or whatever container you want to use!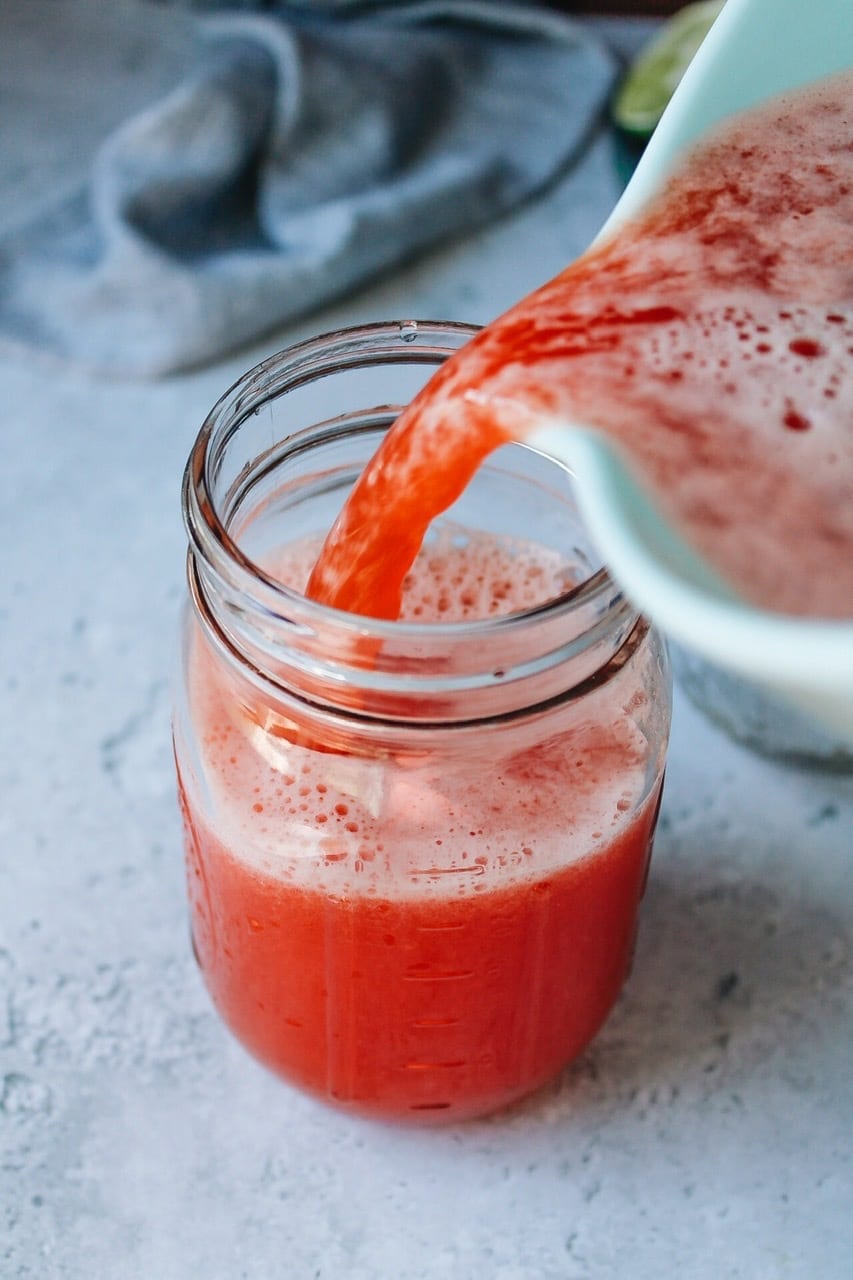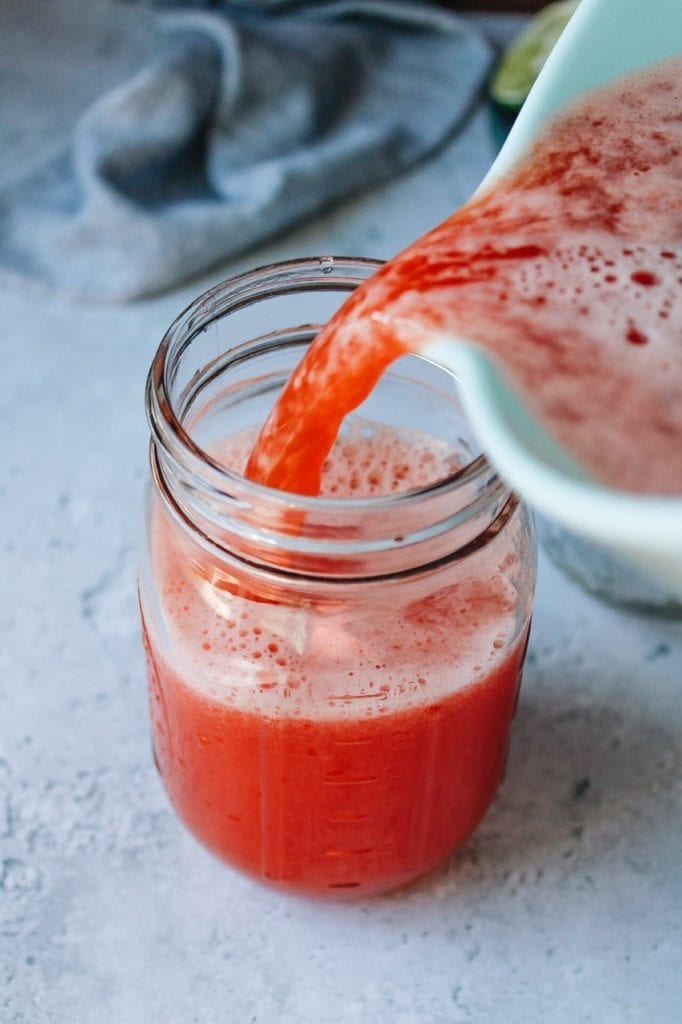 Enjoy!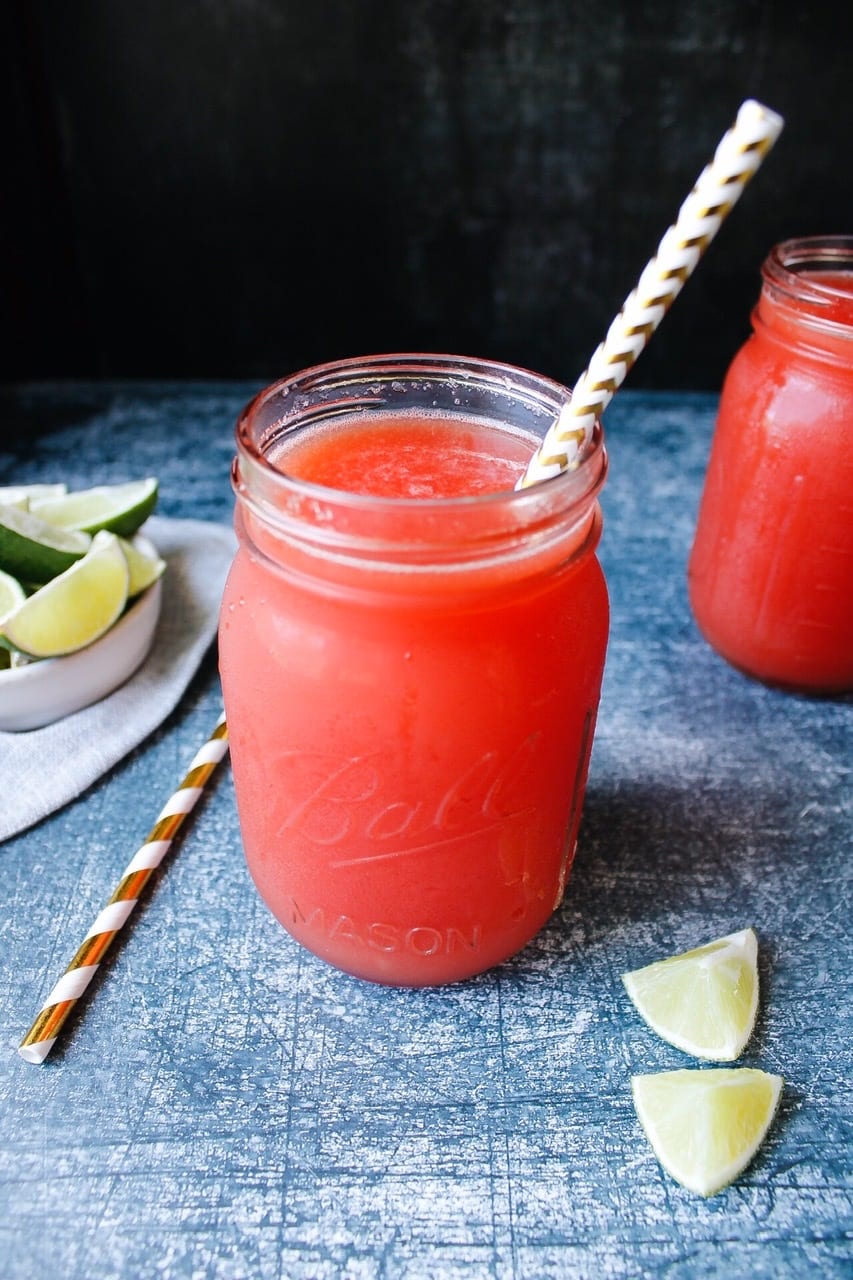 Ended up with too much watermelon juice?
Make watermelon ice cubes
The juice can also be poured into an ice cube tray for watermelon ice cubes! You can put these in your watermelon juice for extra water melon flavor or just straight into water for a little flavor.
Make a watermelon granita
Add watermelon ice cubes to a blender with extra lime juice and water for a slushie summertime treat!
If you have more juice than you think you'll want, I have a delicious recipe for Watermelon Mint Popsicles.
Made this?
If you try making this homemade watermelon juice, let me know! Leave a comment/rating below and let me know how you liked it. You can also find me on instagram @thefigjar.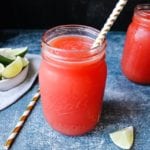 Print Recipe
Homemade Watermelon Juice
The most refreshing summer drink! Watermelon juice is perfect for hot summer days.
Ingredients
watermelon

cut into chunks

lime

(optional)
Instructions
Place watermelon in a blender and puree until liquid.

Pour juice through a strainer over a bowl with a spout. Use the back of a spoon to push the liquid through.

Add a squeeze of lime to taste. Enjoy chilled.