This simple pasta dish is as perfect for a weeknight as it is for a special occasion. It's easy and quick brimming with can't-stop-eating-it flavor.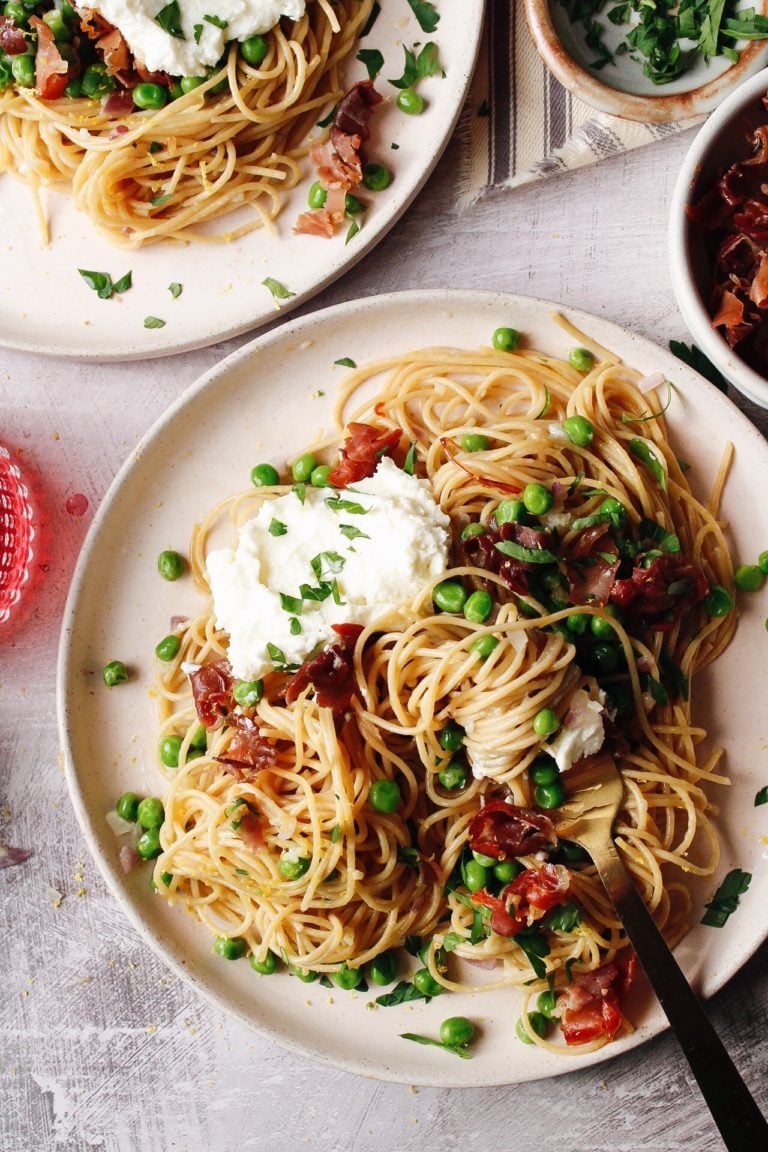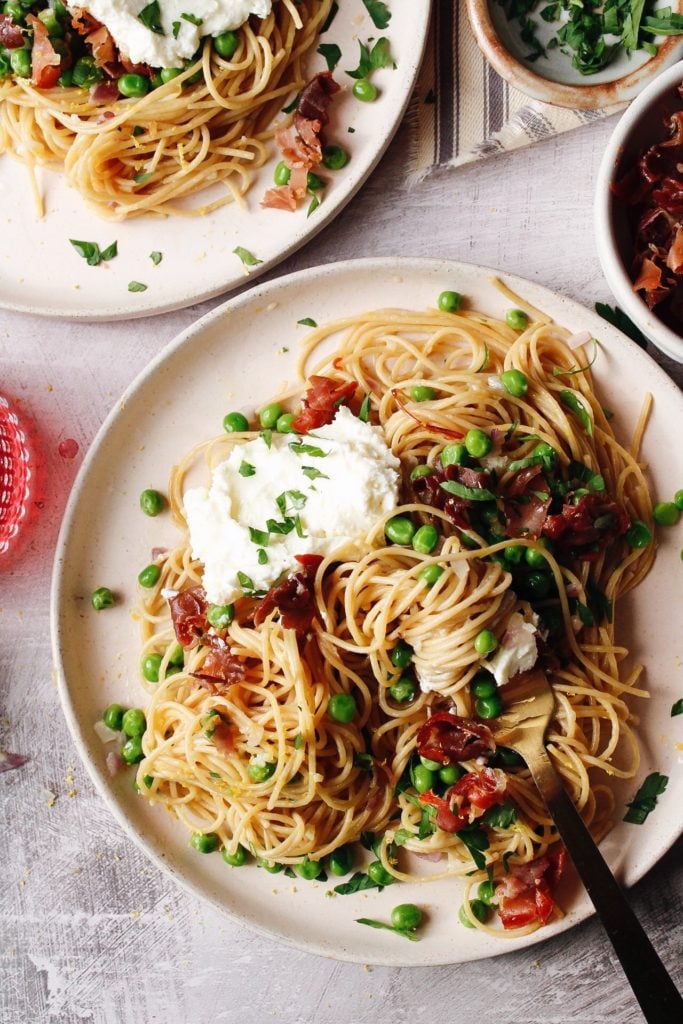 Pasta with Peas is my new go-to. It's simple and classy with bold flavors that all go together just spledidly. I mean, have you tried whipped feta yet? It's incredible. It's salty and creamy and super easy to make! Plus crispy prosciutto that brings the salty flavors as well but in a different, meatier way. Peas and lemon bring a pop of freshness to balance out the salt, and a savory garlic onion butter pulls it all together. Let's make it!
Disclaimer: this post may contain affiliate links, which means if you decide to purchase any of the items linked in this post, I should earn a small commission. This creates no additional cost to you and helps support the work that goes into running The Fig Jar. Thank you! -Becky
Ingredients
Pasta with peas, crispy prosciutto & whipped feta
Thin spaghetti: but you can really use any type of pasta you want. This is just one of my favorites with this particular dish
Feta cheese: preferably the more creamy kind that comes in a block rather than the kind that is already crumbled, but if that's all you have, that's okay
Cream cheese
Prosciutto
Frozen peas
Lemon
Butter
Onion
Garlic
Fresh parsley and basil
Not too bad for such a delicious and classy meal! Just 10 ingredients, even though you will need to reserve some of the pasta water to add when you finish the dish, not sure if that has to count as an ingredient.
How to make it
Crispy prosciutto
To make you prosciutto crispy, simply place each prosciutto slice on a parchment lined baking sheet in a crumpled nest sort of shape to help the edges from getting too browned. Bake for about 10-12 minutes (11 is usually the sweet spot for me). Allow it to cool before trying to crumble it into pieces.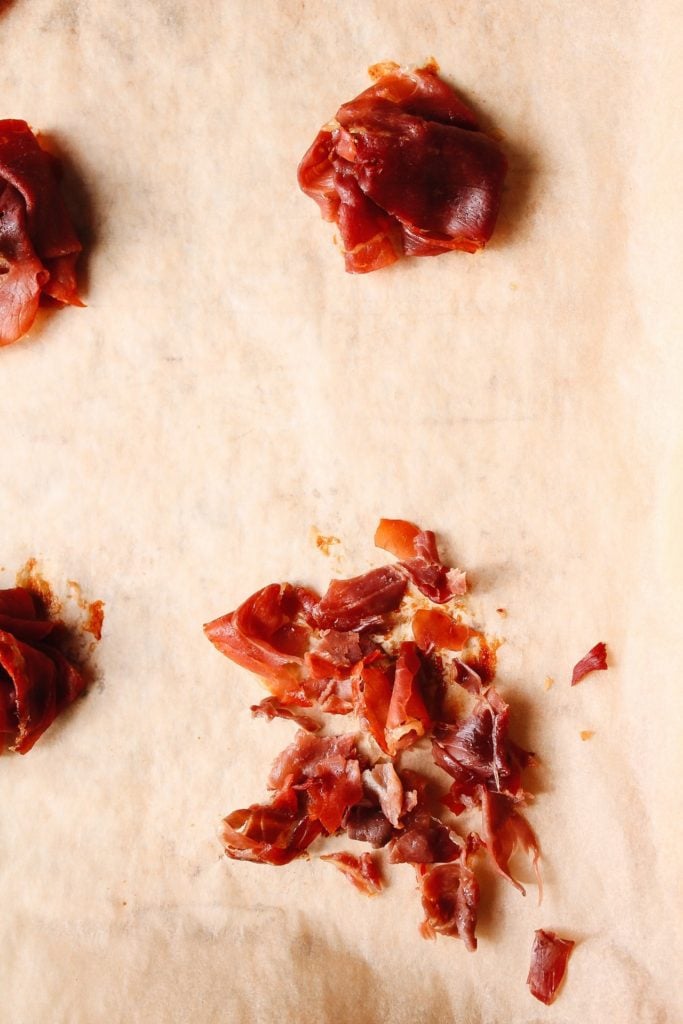 Whipped feta
Whipped feta is just soooo good. I already love feta and I also really love cream cheese but put these two together to make a creamy salty cheesy concoction and you've got something for the books. Whipped feta alone on pasta is delicious but paired with the pasta, peas, prosciutto and lemon it's just an actual dream.
To make it, allow both the cream cheese and feta to soften at room temperature for at least 20 minutes. Use an electric mixer to beat until creamy and smooth. That's it!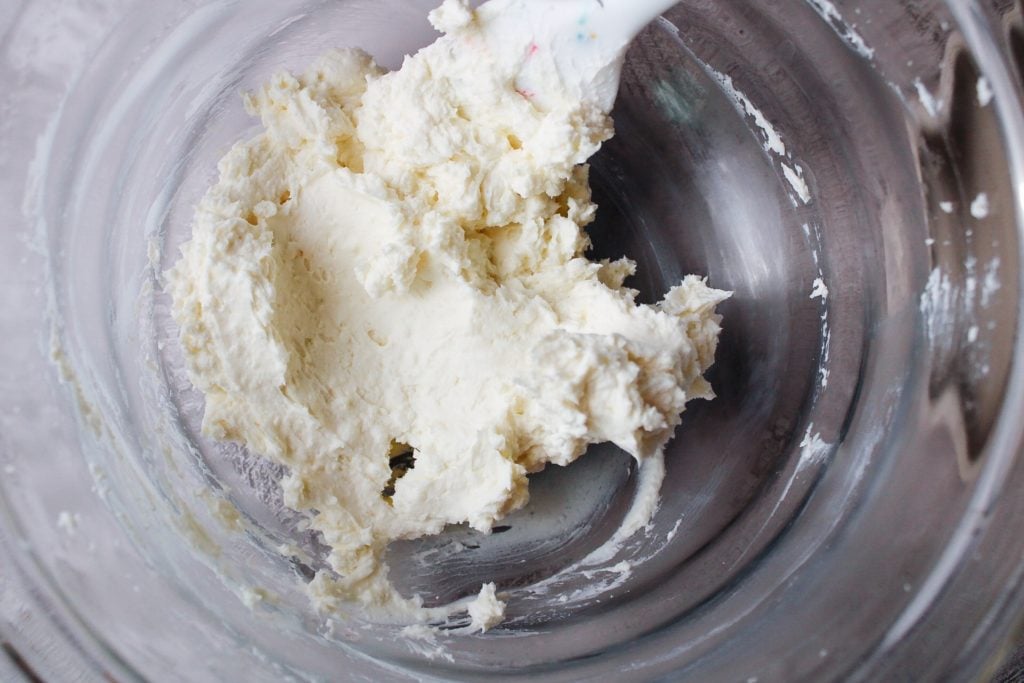 Pasta and peas
We're almost there. Just cook that pasta according to the package directions, but make sure you add salt to the boiling water before adding the pasta. You will also need to reserve a small amount of pasta water.
As the pasta is finishing, start the garlic onion butter. Melt the butter, add minced onion, then garlic.
Then add the pasta, frozen peas, reserved pasta water, lemon juice, zest and toss with tongs.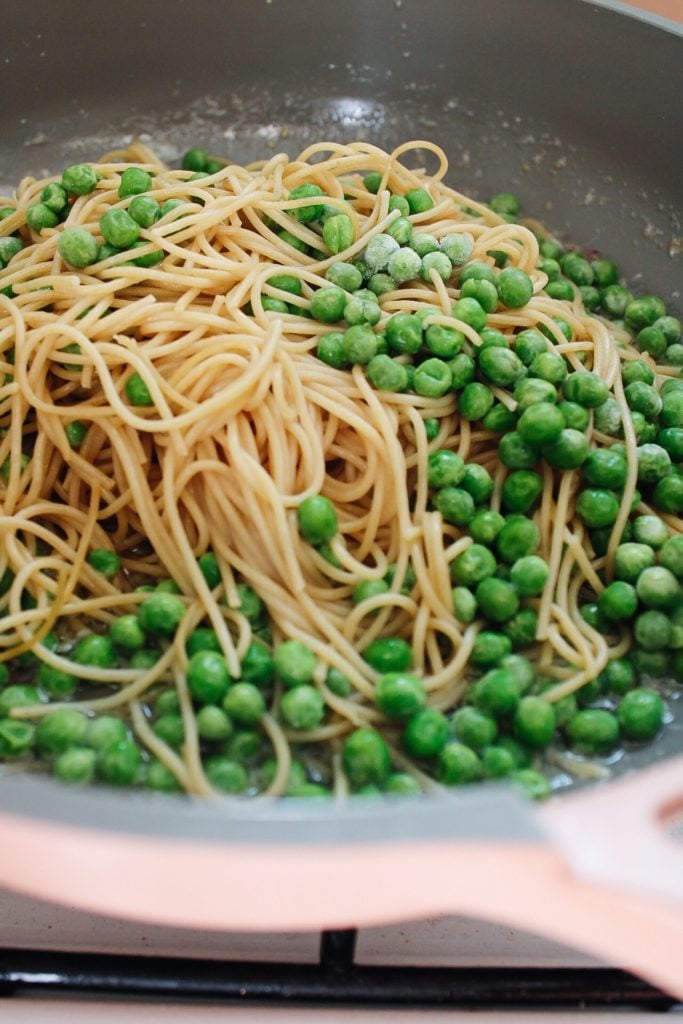 Serve this topped with the crispy prosciutto, whipped feta and don't forget some fresh basil and parsley.
You're going to love it!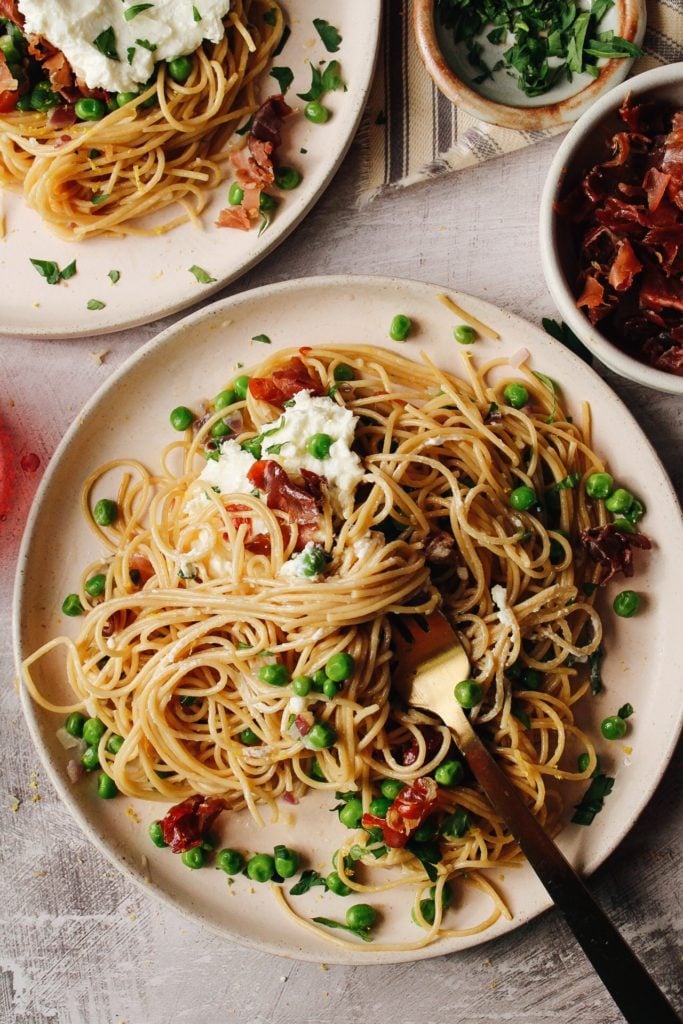 Tried this recipe?
If you try this recipe, please consider leaving a comment/rating below and let me know how it went. I'd love to hear from you! You can also connect with me on instagram and Pinterest.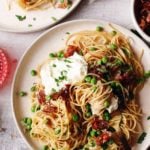 Print Recipe
Pasta with Peas, Crispy Prosciutto and Whipped Feta
This meal is full of my favorite salty flavors like feta and prosciutto. Fresh peas and lemon balance out the salty richness for a perfectly balanced dish.
Ingredients
3

oz

prosciutto

2

oz

cream cheese

softened

5

oz

feta cheese

crumbled and softened

4

oz

thin spaghetti

1

cup

frozen peas

4

tbsp

unsalted butter

1/4

cup

red onion

minced

2-3

cloves

garlic

minced

1/4

cup

reserved pasta water

zest of 1 lemon

juice of 1/2 a lemon

1

tbsp each

fresh parsley and basil for topping

chopped
Instructions
Preheat oven to 400F. Place prosciutto slices on a baking sheet lined with parchment in a crumpled nest shape. Bake for 10-12 minutes. Remove from oven and set aside to cool. Once cooled, break the prosciutto into small pieces using your hands.

In a bowl, combine feta and cream cheese. Use an electric mixer to beat until the mixture is very creamy, this will take about 3-4 minutes.

Cook pasta according to package directions (but make sure to salt the water before adding pasta) and resevre 1/4 cup of the pasta water.

In a pan, melt butter oven medium heat. Add the onion and cook for about 3 minutes, until beginning to soften. Add the garlic and cook about 30 seconds.

Add pasta, peas and reserved pasta water to the pan with the onions and garlic. Squeeze juice from 1/2 lemon over the pasta and use tongs to combine the mixture. Turn off heat and add lemon zest.

Separate the pasta onto two plates. Top each with prosciutto crumbles and a dollop of whipped feta. Top with fresh herbs and serve.